It's that time of year…when Type A people like me look at old New Year's Resolutions/Goals and create new ones!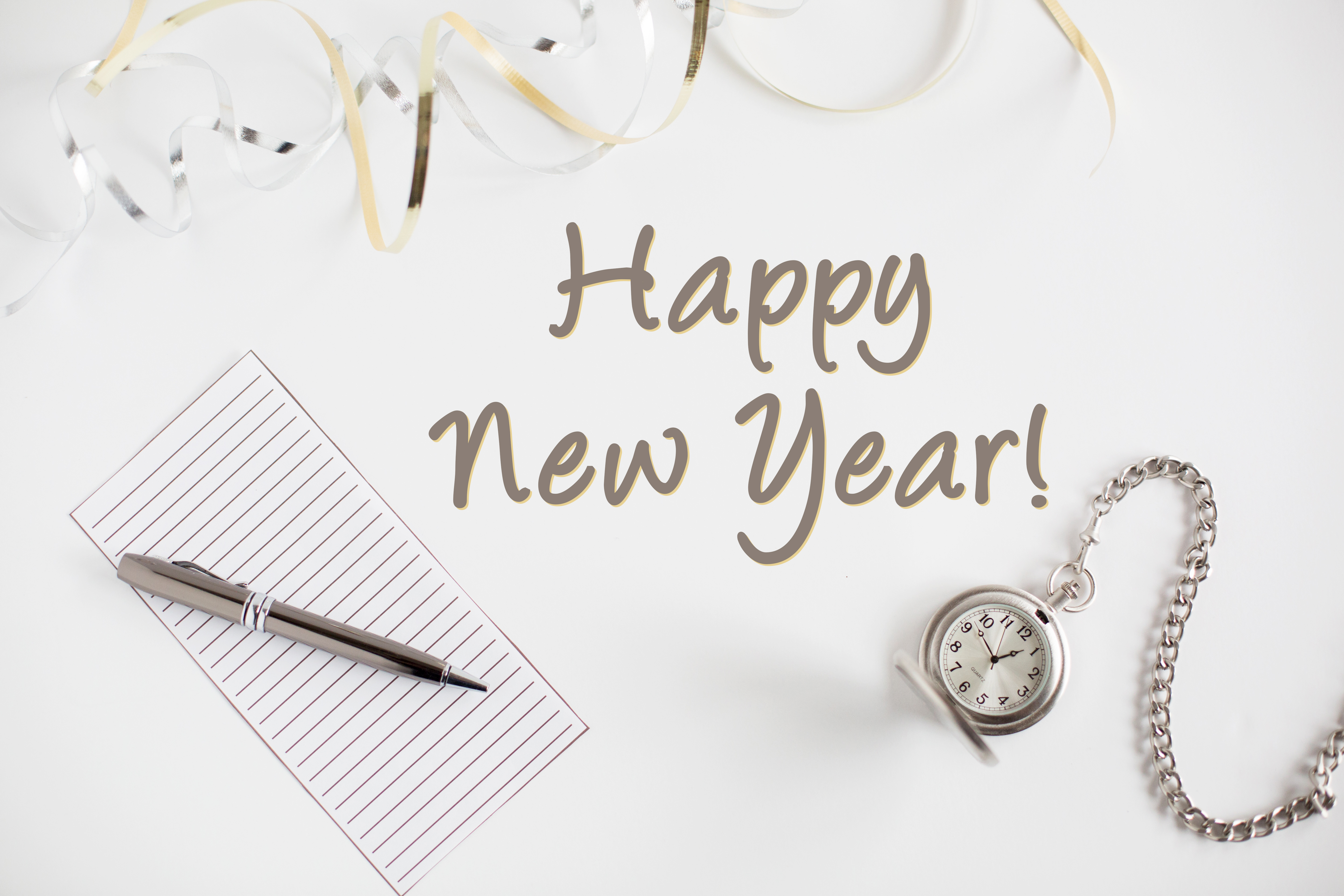 I'm a sucker for a good "To Do" list. My husband jokes that I make a list of things I need in order to create a list (and he's not that far off reality). But lists keep me organized, motivated and feeling accomplished. My head bounces around to a million different tasks, ideas, dreams, conversations, etc. Lists help me finish things, keep me moving to do more, and give me a feeling of accomplishment when I strike things through the list. Seriously, on really bad days (the ones where you're sick or spend the whole day waiting on repairs for your car), I've even placed "shower" and "check email" on the list just so that I can see I did something semi-productive that day.
So back to the New Year's Goals. (FYI – I typically say goals instead of resolutions. There's not really a difference, it's just the terminology that sinks in better with me.) I'm looking at last year's goals and I haven't been able to check everything off. This could be disappointing, but looking back it was a really rough year and I was able to do a lot of things (several of which weren't on my original list).
I read a blog post by House of Muses (click here) that discussed a five year plan. In order to create one, it highlighted the importance of looking back to look forward. So I did that. I looked back at the past five years. Day-to-day, it can feel like I'm doing the same old thing. But that's not what the past five years looks like. As I thought through everything, I felt motivated to write them all down so I could remind myself how much can be accomplished in five years. Some of the big things were getting engaged, planning a wedding and getting married, moving three times, buying a house, buying a new car, finishing a master's degree and getting a dog. Those are big! So much can happen and it's motivation to dream about what will happen.
In the end, I accomplished a lot and can see significant growth in my professional and personal life. I feel a lot older because of the past year. Not sure if it's because of the experiences or the fact that I turned 30. But this older-and-slightly-wiser me has some goals for this next year:
Start a "Casual Friday" blog post series (this is the first one). Not sure if it'll actually be every Friday, but it will be at least once a month. The series will just be little glimpses about my life, thoughts, things that were funny, etc. We all need a breather from work and wedding planning to just focus on the little day-to-day moments.
Be healthy. This is broken down into personal goals for drinking water, weekly exercise, steps in a day, spiritual focus and relationships. (You can call all this organized or really nerdy…)
Growth in Kasper Creations. Again, I broke this one up into a few sub-categories of goals for number of sessions and weddings, finishing a book, creative growth, etc.
Personal Growth. I want to read 10 non-fiction books/listen to 10 audio business books this year and watch a motivating TedTalk video every month. I also want to visit a place I've never been before (a yearly goal since every place seems to have a different way of life that is interesting/motivating).
So those are some of my goals for the next year. What are yours?